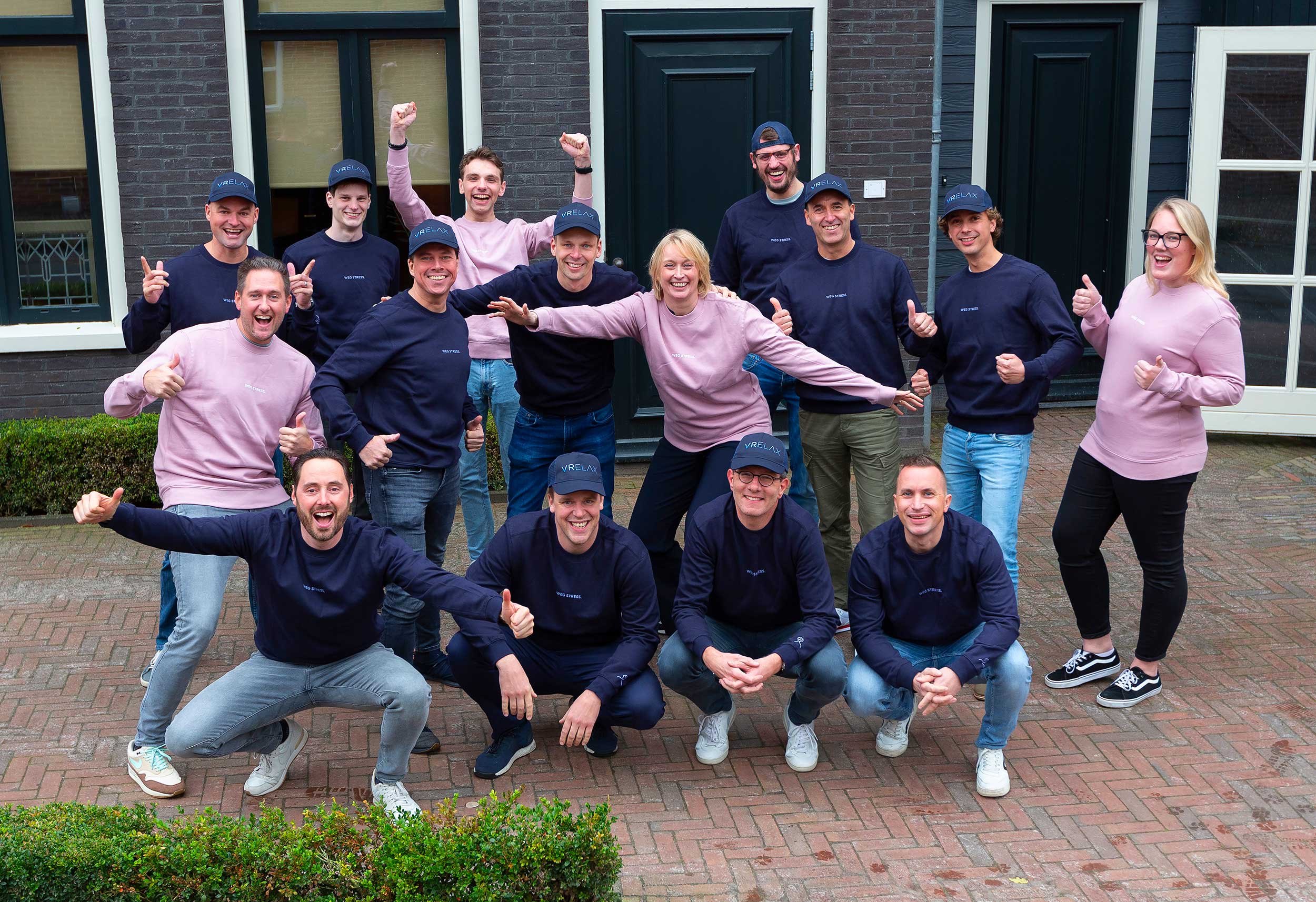 Justin Geschiere / Software developer
Gerben Venema / Account Manager & Implementation
Jarib Keasberry / Controller
Myrthe Dekker / Content creator
Marieke Jongma / Chief Operational Officer
Chris Boonstra / Chief Financial Officer
Sebastiaan Lommelaars / Marketing manager
Robert Dijkstra / Account manager
Wim Veling / Chief Scientific Officer
Sido Haakma / Software developer
Olivier de Ruyver / Interim Sales Manager
Frank Nuus / Sales & Business Development
Stefan Vogelzang / Chief Executive Officer
Jelmer Althuis / Creative Audio Director
Fabian Debats / Chief Content Officer
"We want more glasses and fewer pills in healthcare because prevention is the best medicine."
Stefan Vogelzang / CEO, Marketing & Development
A strong combination
of disciplines
We are enthusiastic, creative and driven people from the healthcare, science and ICT industry. Together with patients and care providers, we have developed a VR app that relaxes, distracts and makes you happy. At VRelax we believe in this new dimension of care, in which self-management is central and people mentally strengthen through innovative application of 360° image/sound and interactive game elements.
More than 230 hospitals, companies and mental health institutions already work with VRelax. As a result, we know exactly what works and what does not work when implementing VR in healthcare practice. Get to know the team responsible for day-to-day operations below.
We promise the best quality
relaxation in Virtual Reality
Reducing feelings of stress and learning to relax are important pillars of good psychological health. But this is easier said than done. That is why we have developed VRelax, because this product has a fast and strong effect on body and mind. VRelax changes the way care is provided and gives users more self-direction and control.
Science, certification and co-creation with end users form the basis for our high-quality and ground-breaking apps. They are easy to use, safe, reliable, practical and always available. Our expert team also ensures the correct implementation and that our apps fit seamlessly with existing processes.
"Short term thinking? No, a careful strategy!"
Meet the drivers of VRelax
16 years of entrepreneur and professional in Virtual reality and Augmented Reality solutions. As co-founder of the first VR company in the Netherlands with over 10 years of 360° video experience worldwide, his companies VIEMR and VRelax have achieved international success and have won several awards. Within VRelax, Stefan is responsible for the overall operation, strategy, marketing and software development.
How others see me? Always on a mission with clear goals and determined to get there. Looking for acceleration and growth. See and seize opportunities! The role of others is not forgotten in this. An emotional person… But doesn't mince words and is always honest. Say what you do and do what you say. (Stubborn) wise, averse to politics and likes to kick holy houses. Please act as a representative of the club.
Marieke Jongma is an enthusiastic, enterprising and practical professional with a passion for care, well-being and innovation. She strongly believes in patient empowerment and the need for smart concepts and products that help people live the lives they want.
With conviction she works together with patients, clients, healthcare professionals, researchers and clinicians on solutions that help people move forward. Building and testing prototypes together, learning together as part of the innovation process is fascinating to her. The moment people "have to do something" because it is simply arranged that way, she becomes curious. She questions and playfully researches the rules and structures within organisations. She is a rethinker, co-thinker and capable of translating issues into concrete solutions. co-creation + implementation = innovation!
She started her career as a maternity nurse. She then studied HRM and change management and completed a Master Healthy Aging Professional. Marieke therefore always works from the question "do patients and populations benefit?". But she finds the principle "happy patients, happy nurses" to be just as important.
We are all facing major challenges and will have to move towards other new forms of healthcare. Together and in co-creation we are making steps towards this future with VRelax!
As an entrepreneur with a financial background (Register Controller), Chris likes to stick closely to the Business and the primary process of the organizations he works for and to collaborate in a multidisciplinary way.
This is to be able to respond quickly to trends and to activate change, both in strategy and in making automation steps within the business processes of an organization. Chris is an experienced Business Controller and CFO, with 20 years of experience in Finance & Controlling. Working from CBEE since 2011 as Interim Controller and Interim CFO (2014).
In 2016, the interim activities were further expanded with an accounting service (CBEE Clever) and a consultancy company (CBEE Remarkable), which focuses on improving business processes using Salesforce (CRM) and FinancialForce (ERP). In recent years Chris has increasingly focused on healthcare. Chris has been actively involved with VRelax in the role of CFO since July 2019.
With VRelax, Chris has the ambition to make a real difference, both for organizations and individuals who can use VRelax for relaxation and as a pain reliever, and with VRelax as an innovative company in a conservative industry such as healthcare.
In 2008, Fabian was one of the first camera operators in the world of hi-end visualization technology to experiment with interactive 360 ​​degree video and Virtual Reality. Because of this, he soon worked all over the world and gained fame in the online advertising world. From 2014, together with Stefan Vogelzang, he has fully focused on application possibilities within the education and healthcare sector because they saw that they would change the lives of many people with the help of VR.
As one of the Founders, Fabian is jointly responsible for the creative course of the company within VRelax. In addition, he is involved in the production of all interactive VRelax worlds and regularly flies around the world in search of beautiful and inspiring places.
As a sound designer and sound artist, Jelmer has been fully committed to spatial audio techniques for Next Generation Audio in media and VR since 2017, and with success. In 2021, his company Sphere of Sound received another Best 3D Spatial Audio Production Company - award. This was also noticed internationally, allowing him to offer his sound designs to prestigious international NFT projects, such as Aku World.
With an infectious passion he can talk about audio and what he expects in the future in the field of sound in digital media and digital art. His motivation is therefore to use the power of audio to make experiences more beautiful, to create impact and to amaze.
Within VRelax he is responsible for all audio content. With his expertise, he makes the difference by creating effective audio experiences that help other people to relax and experience the most natural sound experience possible within the application. For this he does not limit himself only to technology, but also looks at the effect of sound in the psychological, physiological, behavioral and cognitive areas.
Wim Veling is a psychiatrist and professor of Psychiatry at the University Medical Center Groningen. He is always looking for new opportunities to make the lives of people with mental health problems a little bit better. More than 10 years ago, Wim discovered the power of virtual reality (VR) for mental health.
Since then, he has been developing and researching new VR applications with his VR mental health lab, and is working on the implementation of VR in healthcare. At VRelax BV he translates psychological and physiological knowledge of stress into the form and content of the VRelax app, and he is responsible for scientific research into VRelax.
"Alone you go faster, but together you go further"
Meet the Advisory Board of VRelax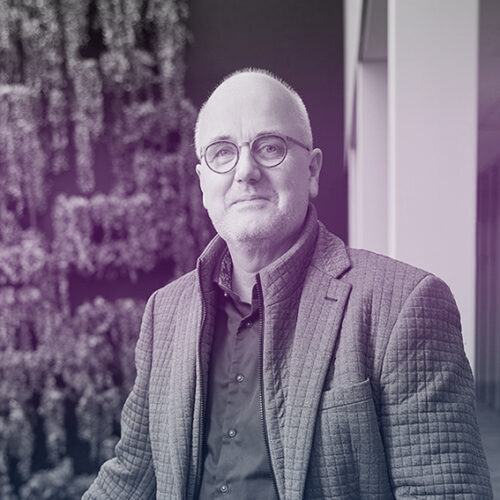 Jannes Janssens has long and broadly earned his spurs in the healthcare sector. He worked at the UMCG for sixteen years and worked his way up to the position of chief nurse. After that he was, among other things, an MT member in various hospitals. Over the years, he gained more and more insight into the impossibilities, but especially into the possibilities to improve the efficiency and quality of services in healthcare.
Through his Carecom Consultancy, he realizes these possibilities in new care concepts that should, among other things, stimulate market forces in the care sector. One of the successes that has resulted from this are the EyeScan clinics.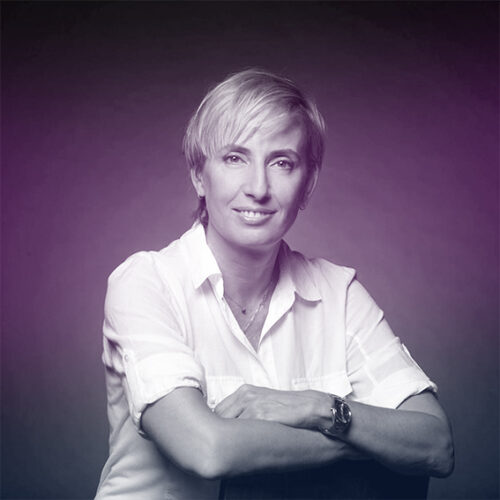 As professor of Simulation, Serious Gaming and Applied Mobile Healthcare at the University of Amsterdam - also a surgeon at the Amsterdam UMC - Marlies investigates how technology and digital innovations can be optimally used in patient care and in the training of healthcare professionals. She is also Chief Medical Information Officer (CMIO) at the Ministry of Health, Welfare and Sport.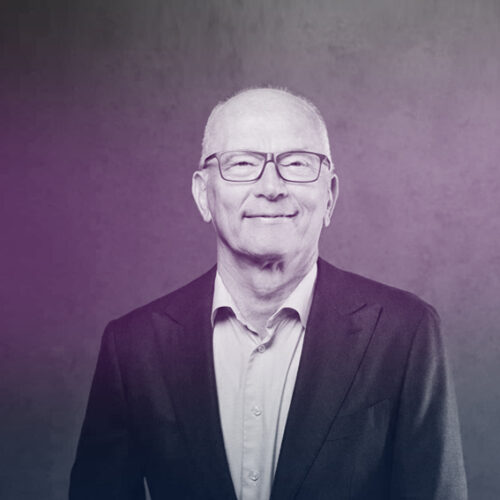 After many positions as director/owner/commissioner at Paylogic, Ventus and VCD IT Groep, among others, Sjouke grew mainly in the role of advisor in setting up and accelerating companies with an international focus. The long experience in applying ICT solutions in healthcare, a broad network and current position as an investor and RvA member of several organizations, gives Vrelax the right insights for growth and further development.