The science behind VRelax
We want to make sure that VRelax really works. Scientific research is therefore an important part of VRelax. Wim Veling, psychiatrist and professor at the University Medical Center Groningen, is therefore a partner in VRelax. Together with the team of his Virtual Reality mental health lab, he conducts research into the effect, operation and efficiency and cost-effectiveness of our product.
In addition, many other studies and pilots are underway, all of which show that VRelax is effective time and again. Together with the organizations mentioned below, our team ensures that our product is continuously improved and the mental health of our users is strengthened from validation, co-creation, knowledge sharing, certification, quality and innovation. Download the research into the effect of VRelax below.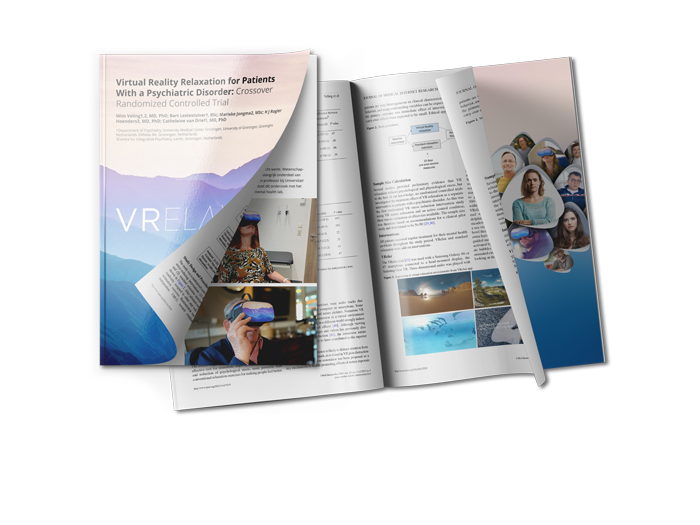 News
Applied effectiveness research in pain
dept. Surgery AMC
Started: 2022
Duration: 24 months
News
Applied Efficiency Research
dept. Psychiatry (UCP) UMCG
Started: 2021
Duration: 48 months
Relevant
Crossover Randomized Controlled Trial
dept. Psychiatry (UCP) UMCG
Started: 2019
Duration: 24 months
Download
Relevant
Pilot study large corporate market
Silver Cross
VRelax
Started: 2021
Duration: 8 months
Download
"People with stress and psychological complaints can perform independent interventions at any time with VRelax, reduce their stress complaints and improve mental well-being."
Prof. dr. Wim Veling, UMCG researcher and psychiatrist and Chief Scientific Officer within VRelax
40% less stress within 10 minutes
Proven effective against stress, anxiety and burnout
Can be used immediately in case of mental overload
Proven increase in job satisfaction and productivity
Continuously developed with and for the end user
Relax in your own safe environment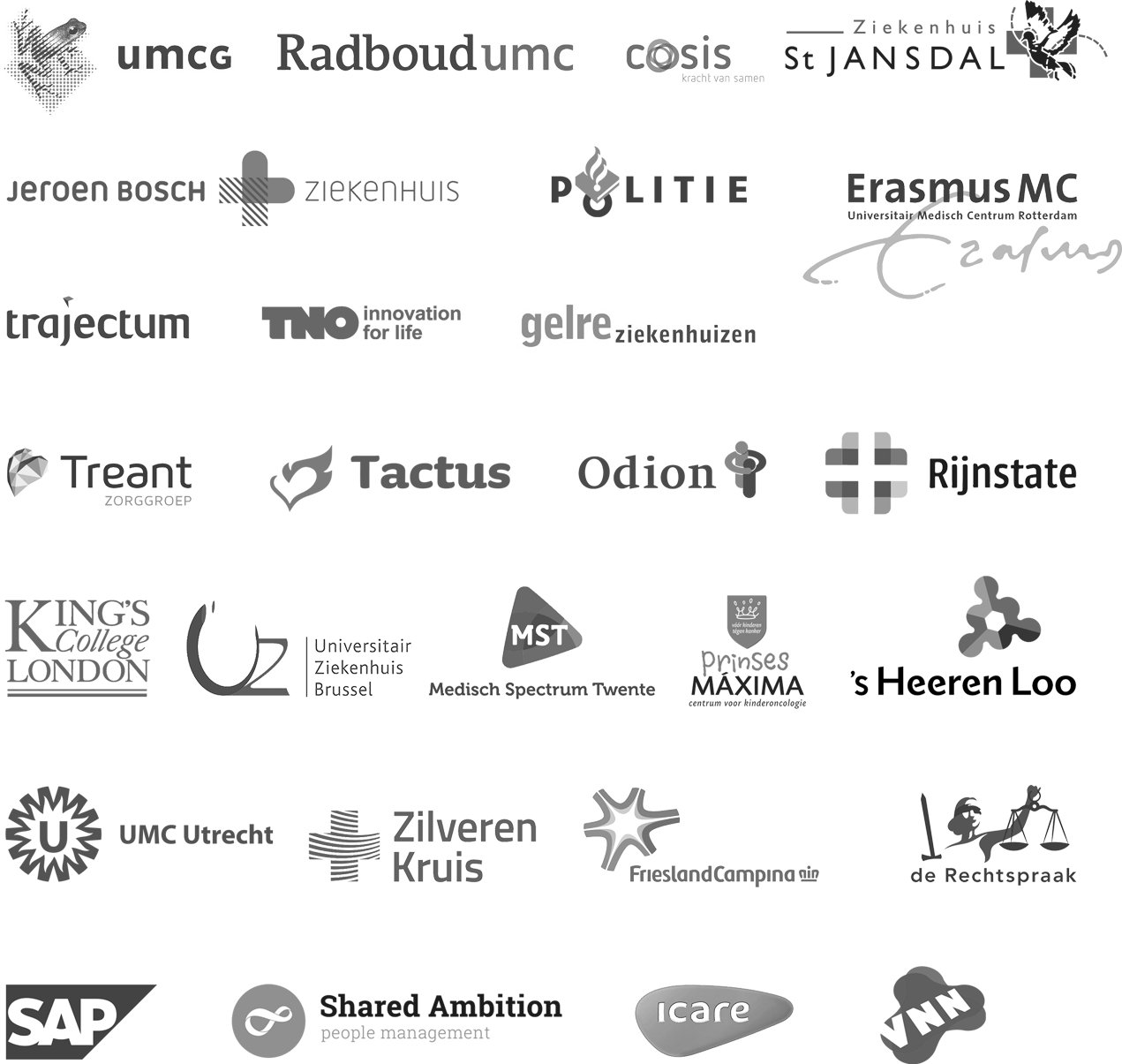 VRelax attaches great importance to scientifically validated content and the proven effect of the app. That is why several (international) studies are underway into the effects of both the app and the content.
Together with our partners, we continuously improve VRelax based on all user experiences that emerge from all studies. The users and their needs are central to all our research and the further development of our product.