VRelax for the business market
Are you an ARBO Psychologist, absenteeism coordinator, company doctor, HR manager, vitality coach or team leader? And do your employees experience psychological problems or physical complaints that cause stress and mental complaints? Then VRelax is very suitable for you and your employees.
VRelax is intended as support for people with a relatively high level of stress and (risk of developing) health problems and absenteeism. These can be people with psychological problems, but also people with physical complaints, who experience stress and mental complaints as a result.
Stress is occupational disease number 1. Both in work and in private life, employees can experience a high mental load, causing them to lose balance and control over their work and private life. VRelax brings this balance back on a psychological and physical level. We believe in a preventive approach instead of sticking plasters when it is too late.
We believe that the mental overload in our society requires new innovative solutions such as VRelax. With this we can reduce costs and queues and improve the mental state of people with mental problems. We do this by building a smart Virtual Reality app in co-creation with end users, scientific research, good service and implementation, which brings relaxation and relief.
Our Virtual Reality app reduces stress and negative emotions, and increases positive emotions. It demonstrably improves recovery from psychiatric complaints, reduces pain, improves coping and strengthens autonomy and self-control. The mental battery is charging again!
Read the VRelax@work survey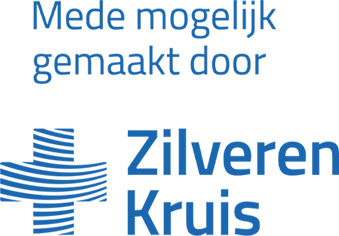 Proven effective on
the workplace
40% less stress within 10 minutes
Proven increase in job satisfaction and productivity
Can be used immediately with mentally overloaded staff
Guidance for use in the workplace by VRelax
Proven effective against stress, anxiety and burnout
Winner Best MedTech Innovation 2021
Discount for Zilveren Kruis customers
I can now combat that persistent gloom of mine with VRelax so that I can work a bit again. What makes me most happy is that the family at home revives when I am also happier. I really hope people start using these kinds of techniques more. Never thought what effect those horses in the VRelax goggles would have on me. Great!

Marlies Nauta

Logistics employee Int. Transportation
On days when the complaints become too much for me, I grab the glasses. In this way I can mentally strengthen myself without extra hands and the intervention of (for example) a psychologist or coach. According to the psychologist, this will probably shorten my treatment period considerably and reduce the chance of (new) absenteeism.

Fred van Nuul

Location manager Restaurant chain
VRelax ensures that I get through my days more relaxed and experience less stress. But it also makes me feel calmer in my reintegration process. In short, VRelax is a very welcome and valuable addition for me!

Willemijn Vos van Rossum

Coordinating supervisor Pluryn
Are you interested in how VRelax fits into your organization? Watch the video to see how we can help you implement VRelax in the workplace. We find the best approach for you and we have a lot of experience with the implementation. So leave your details or contact us directly, we'll do the rest.